Trans-Tasman Bubble LOTR Tour
As New Zealand and Australia plan to open their borders to each other first, we wanted to offer a special Trans-Tasman LOTR Tour to our Aussie fans!
What is it?
This 6 Day LOTR Tour will be available once the Trans-Tasman bubble is in place between Australia and New Zealand. We have tailored this Tour to include some extra goodies so it is the perfect get away for new and returning passengers!
Brief Itinerary
Day 1
Arrive in Auckland City and meet as a group with a welcome buffet dinner. If arriving earlier in the day you can explore Auckland City and the many activities available. Accommodation: Crowne Plaza, Central City
Day 2
Today we will travel to the movie set of Hobbiton where we will explore the Shire and magic of this place! The Fellowship will enjoy a light lunch in the Shires Rest, before heading to Rotorua. There is an highly recommended optional Maori cultural experience available tonight. Accommodation: Millennium Hotel, Rotorua.
Day 3
This is a new activity we are including in this Tour. Today you will get to take a boat tour of the world famous Waitomo Glow Worm Caves! Following this we will travel to the stunning movie location for Trollshaw Forest from The Hobbit. Our enthusiastic hosts will provide you with behind the scenes filming stories and an explanation of the set. 4 wheel drive vans will take us into this lush and extraordinary location. Accommodation: Novotel, New Plymouth.
Day 4
Today we travel to the country's capital and movie making hub, Wellington. As we travel we will watch Fellowship of the Ring onboard the coach, as well as compete in our awesome Lotr Quiz. Later this afternoon we will have some fun in the 'get off the road!' movie location from The Fellowship of the Ring. Accommodation for the next three nights: Copthorne, Wellington.
Day 5
Today we have our amazing Weta Workshop day! We will take a behind the scenes tour with Weta and enjoy a special hands-on workshop with talented Weta artists. We also have access to an exclusive Weta Cave discount only offered to Red Carpet Tours passengers! Now onto enjoy a delicious lunch in the beautiful Roxy theatre, fit for any Hobbit.
Day 6
This morning an entertaining Movie guest presentation not to be missed, followed by a delicious group lunch. This afternoon we get to enjoy an exclusive presentation from the map maker and calligrapher for both The Lord of the Rings and The Hobbit trilogies ! He will also be able to do custom work for us which make very unique and special souvenirs!
Final night in Wellington, you may like to check out the Green Parrot restaurant ~ said to be a favourite of Viggo and the Hobbits.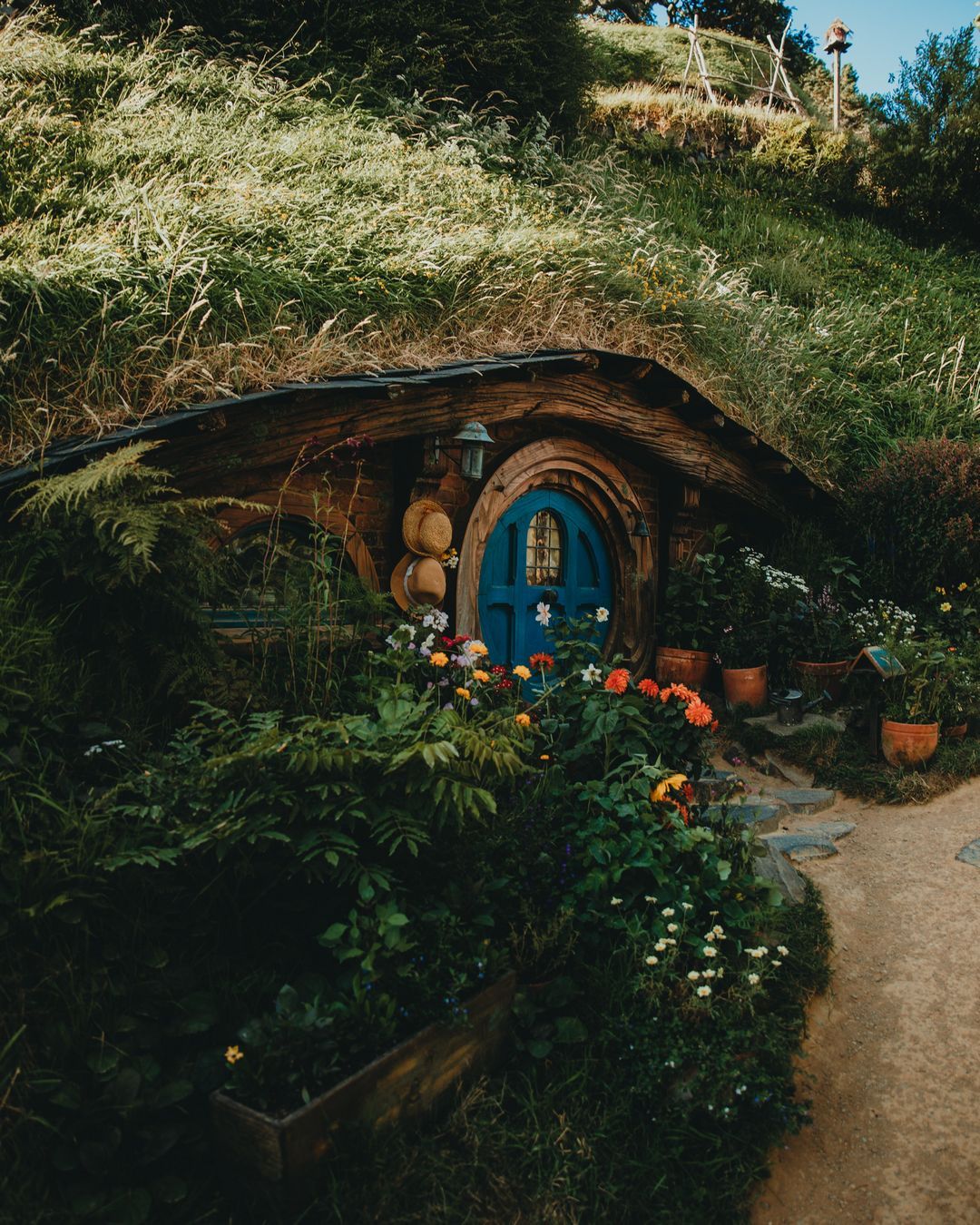 Included in this Tour
All accommodation

All guiding

Hobbiton guided movie set Tour and lunch

Waitomo Glowworm Caves Tour

Presentation by Movie Guest

Presentation by Daniel Reeve the Calligrapher and Cartographer for all 6 movies.

Behind the scenes Weta Workshop Tour and exclusive workshop experience.

Red Carpet Tours discount at the Weta Cave

Coach transport with Wifi

Entry to Movie Locations
Access to private land

6 Breakfasts

4 Lunches
1 Dinner
Dates
(These will depend on when the Trans-Tasman bubble is open)
August -
to be confirmed
September -
to be confirmed
October -
to be confirmed
November -
to be confirmed
December -
to be confirmed
There is a reason that this company is the premier in its field. I've been home for almost a week now and I'm still struggling to comprehend how incredible my experience with Red Carpet Tours was. This was hands down one of the best things I ever have, and likely ever will do in my...
Taylor K
This was a trip of a lifetime. I honestly couldn't imagine seeing Middle Earth any other way. Julie is amazing and truly cultivated an experience that I will treasure forever. If you're thinking about booking this trip—just do it. I promise that you will have the time of your life.
Brenna M
Just concluded my third trip with Red Carpet Tours. 5 stars for the 3rd time running! Excellent planning and attention to detail by the James Family and fabulous guiding by Julie. Once again, a very lovely, friendly 'Fellowship' of travellers with a common interest. You might expect...
Sue B
I went solo and am a bit of an introvert, but Julie and the rest of the tour members made this an unforgettable experience and made me feel right at home. This was number one on my bucket list and it exceeded my expectations across the board. If you're contemplating booking this tour, just...
Jordan M
This is the best and ONLY way for a LOtR/Hobbit fan to experience New Zealand. Julie and her team are fantastic, knowledgeable people who, you can tell, put so much time and effort into making sure your experience with them is an amazing one! You will not regret choosing them as your guides...
Stephanie B
I don't have enough good things to say about this incredible experience. Our guide Julie is so knowledgeable and fun about everything LOTR AND New Zealand in general! My husband and I went for our belated honeymoon and I would do it all again in a heartbeat. You're fed like Hobbits...
Taylor & Nick L
Everything about this tour was amazing! Our tour guide Julie is a true LOTR fan, and made sure everybody was looked after. The locations were well researched and meaningful. Even after the tour ended, Julie has kept in touch as we all went our separate ways and travelled home to various parts of...
Jody R
Traveling New Zealand with RCT and Julie was amazing. It was the trip of a lifetime (but I hope to do it again!). It was very well put together and we got to see such amazing sites and do so many awesome things. I can't even name what my favorite part of the whole tour was because it was...
Lynn S
Red Carpet Tours is a fabulous company - been with them 3 times. I agree with others posted here that it is the BEST way to see New Zealand, especially if you are a "Lord of the Rings" and "Hobbit" fan - and even if you're not! From all the Magnificent New Zealand...
John N
From first contact with the James family, and the Lord of the Rings-Red Carpet Tours, you are in the best of hands. You expect so much on the tour but you receive so much more. I came back from my first tour believing I'd never have a better, truly satisfying experience, and they could...
Barbara S
View More