Meet the Red Carpet Tours Team
Passionate and knowledgeable, our family team is here to make your dream of visiting Middle-earth a reality.
Join one of our The Lord of the Rings (LOTR) Tours and let us lead you in the footsteps of your favourite Hobbits through the lush green fields of the Shire, to gaze upon the shorelines of unspoiled lakes surrounded by snow-capped peaks, and to epic battle grounds, in an experience so compelling you will almost hear the distant thud of hooves and swords clashing.
You will start your New Zealand tour with strangers, and depart as friends, bound by the memories from an adventure of a lifetime on a journey exploring the length and breadth of the country that has become Middle-earth.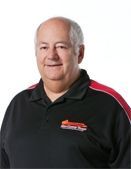 Vic James
Company Director
Vic has over 20 years experience in tourism - a background that led him to create a special tour for like-minded people, when the first of the LOTR trilogy of films was being produced. With the co-operation of many individuals involved in the LOTRproduction and with permission gained from private land owners who had film sites on their properties, Vic put together a comprehensive and exciting 2 week tour throughout New Zealand.
Vic enjoys sharing his wealth of knowledge and stories in relation to all things LOTR with our fellowships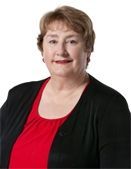 Raewyn James
Co-Director
Raewyn's focus is on day to day office management and communications. Along with Vic, she was involved in setting up the company from day one, which initially involved some intrepid journeys to remote locations as they created their unique and stunning New Zealand-wide tour itinerary.
Raewyn brings a world of administrative experience to the business and sees her role as keeping the office operational and ensuring everything runs smoothly, with every detail taken care of so you don't need to sweat the small stuff and can wring every moment of pleasure from your tour experience.
Raewyn is married to Vic and is the mother of Julie.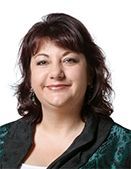 Julie James
Sales Manager and Tour Leader
"It gives me great pleasure to share my country with like-minded The Lord of the Rings fans from around the world, and to guide them to the magical film locations that Sir Peter Jackson and his team lovingly put together."
Julie is Red Carpet Tours Sales and Marketing Manager and Tour Leader guiding you through Middle-earth. A true Hobbit at heart, Julie has a Diploma in Tourism and Business Management and has traveled widely. She is highly skilled in communication and has a passion for all things LOTR. She is your main point of contact for booking details and Tour queries. Julie aims to ensure Red Carpet Tours maintains its high level of customer service and satisfaction, making your experience with Red Carpet Tours a total pleasure, 'there and back again'!
Keep in touch with Julie and the goings on at Red Carpet Tours on our Facebook page.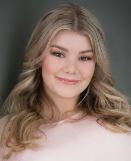 Melissa James
Head of Marketing and Operations
Melissa is the head of marketing for the company and does a variety of roles. Most of her time is spent managing social media accounts, running the business's operations, building and maintaining business relationships and doing all graphic and digital design for the company. She has a strong background in marketing as well as a degree in Psychology. Melissa also manages the business accounts and customer enquiries.
She enjoys bringing her creativity and people skills to the family business. Melissa is Julie's youngest daughter.
Sasha James
Office Manager
Sasha's main role is managing the admin side of the tour bookings. She completes all the hotel, ferry and flight bookings for Red Carpet Tours. Sasha is trained in Special Effects Makeup and has experience working on film sets herself. She has a background in management and is the main point of contact for your pre and post tour hotel bookings.
Sasha is Julie's eldest daughter.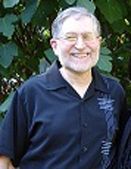 Ben
Perchik
Business Development Manager USA
"My passion for the The Lord of the Ringsand The Hobbit relate to the life lessons and personal journeys outlined in the books. Coming to Middle-earth to experience what Tolkien wrote about (and what Peter Jackson created) is like a pilgrimage that elevates and transforms us all. What a life-changing experience it is to be in this land and immersed in Tolkien's works."
Ben is Red Carpet Tours' Business Development Manager, he's based in North America and has long been inspired by The Lord of the Rings. A man of many talents, Ben is a scientist who has worked extensively in the areas of healing, rehabilitation and spirituality.
This was a trip of a lifetime. I honestly couldn't imagine seeing Middle Earth any other way. Julie is amazing and truly cultivated an experience that I will treasure forever. If you're thinking about booking this trip—just do it. I promise that you will have the time of your life.
Brenna M
Traveling New Zealand with RCT and Julie was amazing. It was the trip of a lifetime (but I hope to do it again!). It was very well put together and we got to see such amazing sites and do so many awesome things. I can't even name what my favorite part of the whole tour was because it was...
Lynn S
From first contact with the James family, and the Lord of the Rings-Red Carpet Tours, you are in the best of hands. You expect so much on the tour but you receive so much more. I came back from my first tour believing I'd never have a better, truly satisfying experience, and they could...
Barbara S
Red Carpet Tours is a fabulous company - been with them 3 times. I agree with others posted here that it is the BEST way to see New Zealand, especially if you are a "Lord of the Rings" and "Hobbit" fan - and even if you're not! From all the Magnificent New Zealand...
John N
"Exceptional! Marvellous! Outstanding! Just a few of the words I could use to describe how fabulous the Red Carpet Tours winter Lord of the Rings tour was. The organisation from beginning to end couldn't be faulted. Hotels were carefully selected for location and quality. The days...
Judith S
With Julie James as our guide (Feb. 2018) on the 14 day tour... it was excellent! She always took every effort and opportunity to see to everyone's requests. The hotels we stayed in were wonderful. The meals were delicious. But the tour itself??? Awesome!!! We had big LOTR and the Hobbit...
Katherine C
My second tour through Middle Earth (New Zealand) was just as wonderful as the first, the locations you are taken to are just amazing. Best suited for people with interest in the Lord of the Rings and The Hobbit films, you make so many friends throughout your journey that you become your own...
Lisa S
Everything about this tour was amazing! Our tour guide Julie is a true LOTR fan, and made sure everybody was looked after. The locations were well researched and meaningful. Even after the tour ended, Julie has kept in touch as we all went our separate ways and travelled home to various parts of...
Jody R
I went solo and am a bit of an introvert, but Julie and the rest of the tour members made this an unforgettable experience and made me feel right at home. This was number one on my bucket list and it exceeded my expectations across the board. If you're contemplating booking this tour, just...
Jordan M
Amazing and so well worth it! Days in a row of just being excited for something alone was something special to me but also meeting like-minded people who were so accepting and fun was fantastic! Julie James is a treasure - handles everything with grace and was just everything you want in a tour...
Tracy E
View More