12 Day Winter Lord of the Rings Tour
This 12 day Lord of the Rings New Zealand adventure is designed for a Middle earth Winter. Take a once-in-a-lifetime journey to Middle-earth, traveling from Auckland to Queenstown via LOTR filming locations, movie studios, and movie guests.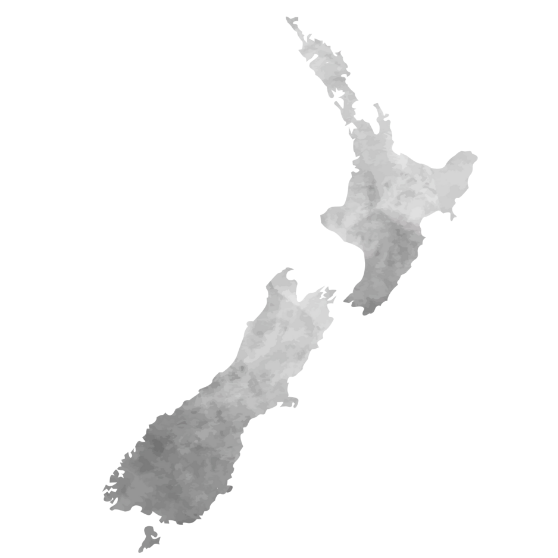 Overview & highlights
This is our New Zealand Winter 12 day Lord of the Rings Tour. Take a once-in-a-lifetime journey through Middle-earth, traveling from Auckland to Queenstown via LOTR filming locations, movie studios, and special Movie Guest presentations. This Tour is the ultimate adventure for an avid Tolkien fan!
You will also meet those involved in the making of the movies, and travel off the beaten track into the breath-taking landscapes and natural attractions New Zealand has to offer.
Along the way, there are opportunities for helicopter flights and landings on iconic mountains used in the films, extended Wellington (Wellywood) movie behind the scenes experiences with special film guests, Bungy jumping or 4 wheel drive tours to amazing and remote film locations. All within a small fellowship of like-minded travelers, led by our passionate Lord Of The Rings guides.
Highlights
Explore Bilbo's Shire and enjoy food fit for any Hobbit!
Meet people involved with both the Lord Of The Rings & The Hobbit Trilogies!
Auckland Weta Workshop Unleashed experience
Have a drink in The Green Dragon Pub
Wellington Behind the scenes Weta Workshop tour and exclusive discounts for Red Carpet Tours passengers!
Movie guest presentations
Domestic flight between the North and South Islands
Explore Trollshaw Forest and native glow worm caves
Meet artists of film
Experience the beautiful Queenstown - the fun and adventure capital of New Zealand
Queenstown Big locations day!
Itinerary
Red Carpet Tours - 2022 Winter Itinerary
Arrival Day: Auckland
We meet as a group at 5pm at the Tour hotel for a welcome dinner and special movie guest presentation this evening. Ready for new adventures to begin tomorrow
Day 2: Auckland to Rotorua
Guided Tour of the new Auckland Weta Workshop 'Unleashed' experience, plus opportunities to explore the All Blacks experience and our Sky Tower. This afternoon we travel to Rotorua to our overnight accommodation, where you will have the opportunity to enjoy a fantastic evening of Maori culture. This can be booked through your guide and is highly recommended
Day 3: Rotorua to Matamata
This morning we will travel to the rolling green hills of the shire! Enjoy a fully guided Tour of the Hobbiton movie set and a large festive feast in the Green Dragon marquee for lunch. You will also receive a complimentary drink in the Green Dragon pub! Later this afternoon there will be optional activities in Rotorua such as Luge riding, a treetop canopy tour or just simply relax in the hot Polynesian Spa Pools.
Day 4: Rotorua, Waitomo, PioPio and New Plymouth
From the region of Maori culture and geysers to the forests and limestone cliffs of Trollshaw Forest film location from The Hobbit. Today we enjoy a scenic country drive as we head for Trollshaw Forest, stopping on the way to explore the world famous Glow Worm caves in Waitomo! You will then be guided through the breath-taking Trollshaw Forest location and have a picnic lunch included on our journey. Later this afternoon we will head South via farmland and coast to our overnight accommodation in New Plymouth.
Day 5: New Plymouth to Wellington
Today we travel South to the movie making city of Wellington (a.k.a Wellywood ) the capital of New Zealand. Test your knowledge and compete in our fun LOTR/Hobbit movie Quiz! This afternoon as we make our way into Wellington we will explore the famous 'Get off the road' location from The Fellowship of the Ring. Our next 4 nights are spent in Wellington.
Day 6: Weta Workshop Day!
This morning we will head to Weta Workshop and spend time with the incredibly talented team here. We will enjoy a fantastic behind the scenes Tour of Weta Workshop, followed by a fun activity led by the Weta artists. Then it's time for some retail therapy at the world famous Weta Cave, with exclusive discounts for Red Carpet Tours passengers. To finish off our incredible fan filled fun morning we will have lunch together at the beautiful Roxy Theatre, the home of many Middle-earth events
Day 7: Wellington Daniel Reeve Presentation Day
Today we will meet with the Lord of the Rings and Hobbit Cartographer and Calligrapher, Daniel Reeve. His talents and volume of work for all the films will blow you away. You will also get the opportunity to purchase very exclusive and custom souvenirs
Lunch is included during the presentation.
Day 8: Wellington Movie Guest Presentation Day
Today we will have a special movie guest presentation day with autographs and photographs allowed. Get to meet one of our beloved film stars and enjoy their behind the scenes stories and adventures. The afternoon is free for you to explore Wellington.
Day 9: Wellington to Queenstown
This morning we fly from the North Island in Wellington to the far South Island and jewel in the crown, Queenstown
We will take an idyllic drive to the beautiful little gold mining village of Arrowtown. This is where we will collect any pre-ordered LOTR authorised jewellery you want. There are also some LOTR locations here you can self guide to. On our way back to Queenstown we will visit the famous A J Hackett Bungy Bridge where anyone brave enough can take the dive over the River Anduin! Your evening is free to explore beautiful Queenstown.
Day 10: Queenstown and Mavora Lakes
Today we will explore 7 big LOTR locations including:
The breaking of the Fellowship Fangorn Forest, the Orc Funeral Pyre, Calling up of Shadowfax, the Silverlode river, Nen Hithoel: Frodo and Sam head to the eastern shore alone, the tree Frodo hides as the Uruk-hai storm down the hill in chase of the halflings and finally the Log where Merry and Pippin hid, before they bravely distract the Uruk-hai so Frodo can escape. Once we are back into Queenstown late this afternoon we will gather together for a delicious farewell dinner, befitting of any Hobbit.
Day 11: Queenstown Optional Activity Day
This day has been designed to complete your Middle-earth experience. Activities and providers have been carefully chosen by us to make the most of your last day in New Zealand. Your Tour Guide will have shown you a book of activities to choose from and booked this for you during our journey. Tonight feel free to try some of the fabulous eating places recommended to you or join your group for a fun night out.
Day 12: Departure Day From Queenstown
Thank you for journeying 'there and back again' with Red Carpet Tours. We wish you safe travels home and hope you have enjoyed your time in Middle-earth
Expand All
We gather this evening for our Welcome Dinner, to meet each other, prepare for our early start tomorrow and special movie guest presentation. Accommodation: Auckland hotel.
Inclusions & Add ons
Private bus transportation with unlimited free Wifi onboard
Welcome pack for direct bookings
All guiding services
Special Movie Guests presentations in Auckland and Wellington
Hotel Accommodation
9 Breakfasts, 4 Lunches & 2 buffet Dinners
Entry Fees to private Lord Of The Rings New Zealand sites
Department of Conservation fees
Auckland Weta Workshop Unleashed experience
Entry fees for Hobbiton and festive feast lunch
Weta Workshop extended Tour and workshop
Domestic Airfare Wellington - Queenstown
Special presentation guest from the films
Dates
Being in the Southern Hemisphere, our seasons here in New Zealand may be at different times of the year to yours (depending on where you live). Therefore, we have found it necessary to have seasonal itineraries to enhance your experience of Middle Earth. These comprise of the following months, please email us for a copy of your chosen New Zealand season itinerary.
2023 Winter Tour months
June 5th - 16th
Available
July 3rd - 14th
Available
August 7th - 18th
Fully Booked
2024 Winter Tour months
June
Dates coming soon!
July
Dates coming soon!
August
Dates coming soon!
Red Carpet Tours is a fabulous company - been with them 3 times. I agree with others posted here that it is the BEST way to see New Zealand, especially if you are a "Lord of the Rings" and "Hobbit" fan - and even if you're not! From all the Magnificent New Zealand...
John N
This was a trip of a lifetime. I honestly couldn't imagine seeing Middle Earth any other way. Julie is amazing and truly cultivated an experience that I will treasure forever. If you're thinking about booking this trip—just do it. I promise that you will have the time of your life.
Brenna M
There is a reason that this company is the premier in its field. I've been home for almost a week now and I'm still struggling to comprehend how incredible my experience with Red Carpet Tours was. This was hands down one of the best things I ever have, and likely ever will do in my...
Taylor K
Everything about this tour was amazing! Our tour guide Julie is a true LOTR fan, and made sure everybody was looked after. The locations were well researched and meaningful. Even after the tour ended, Julie has kept in touch as we all went our separate ways and travelled home to various parts of...
Jody R
With Julie James as our guide (Feb. 2018) on the 14 day tour... it was excellent! She always took every effort and opportunity to see to everyone's requests. The hotels we stayed in were wonderful. The meals were delicious. But the tour itself??? Awesome!!! We had big LOTR and the Hobbit...
Katherine C
I don't have enough good things to say about this incredible experience. Our guide Julie is so knowledgeable and fun about everything LOTR AND New Zealand in general! My husband and I went for our belated honeymoon and I would do it all again in a heartbeat. You're fed like Hobbits...
Taylor & Nick L
Just concluded my third trip with Red Carpet Tours. 5 stars for the 3rd time running! Excellent planning and attention to detail by the James Family and fabulous guiding by Julie. Once again, a very lovely, friendly 'Fellowship' of travellers with a common interest. You might expect...
Sue B
Traveling New Zealand with RCT and Julie was amazing. It was the trip of a lifetime (but I hope to do it again!). It was very well put together and we got to see such amazing sites and do so many awesome things. I can't even name what my favorite part of the whole tour was because it was...
Lynn S
This is the best and ONLY way for a LOtR/Hobbit fan to experience New Zealand. Julie and her team are fantastic, knowledgeable people who, you can tell, put so much time and effort into making sure your experience with them is an amazing one! You will not regret choosing them as your guides...
Stephanie B
My second tour through Middle Earth (New Zealand) was just as wonderful as the first, the locations you are taken to are just amazing. Best suited for people with interest in the Lord of the Rings and The Hobbit films, you make so many friends throughout your journey that you become your own...
Lisa S
View More