Hobbiton
In the midst of endless rolling green hills flecked with white sheep is the village of Hobbiton. Be prepared to be transported to the peaceful region of Middle-earth™ where Bilbo Baggins lived and the quest for the ring began.
Matamata is a small agricultural town situated at the foot of the Kaimai Ranges in the fertile region of the Waikato, an area famous for dairy farming and thoroughbred horses. The nearby Wairere Falls are the North Island's highest waterfalls and a walk up to the lookout is also a great spot to take in the magnificent views over the Waikato Plains, spread out before you like the four corners of the Shire. When you know that the Shire is described as a small but beautiful, idyllic and fruitful land, with small pockets of forest amongst the lush pasture, you can see why it was filmed in this corner of New Zealand.
In the midst of these endless rolling green hills flecked with white sheep in the village of Hobbiton. Be prepared to be transported to the peaceful region of Middle-earth where Bilbo Baggins lived and the quest for the ring began. Hobbiton village is overlooked by The Hill, the location of the Hobbit holes and complete with gardens, tools and overgrown laneways. Bag End, home to the famous Baggins family is the crowning glory though there's strictly no admittance 'except on party business'.
Immerse yourself in the attention to detail, from the brightly painted doors and exquisitely carved letterboxes to mini wheelbarrows and beehives and the magnificent Party Tree standing in the Party Field. Lanterns were hung in its branches during Bilbo's 111th birthday party. The little lake and river add to the peaceful scene. Sandyman's Mill is there too, standing on the edge of the pond near the double arched bridge. Before you leave, be sure to partake of a Hobbit brew at the Green Dragon Inn, carefully recreated from the inn that featured in The Lord of the rings trilogy.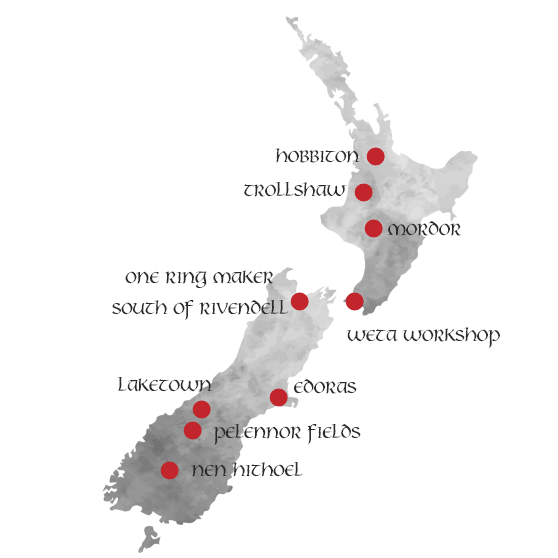 Lord of The Rings Filming Locations Visited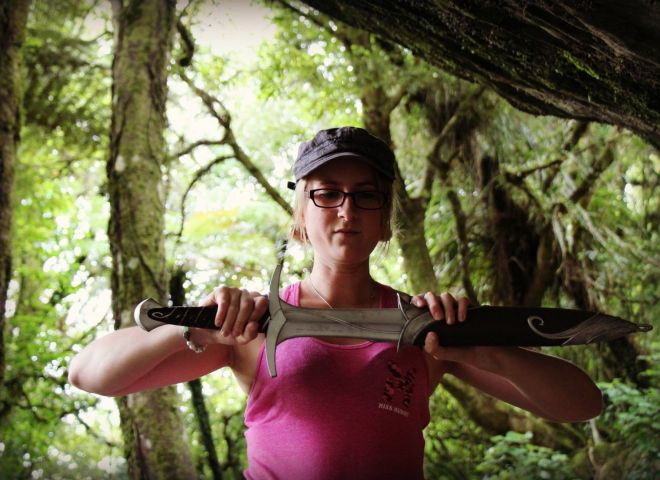 Trollshaw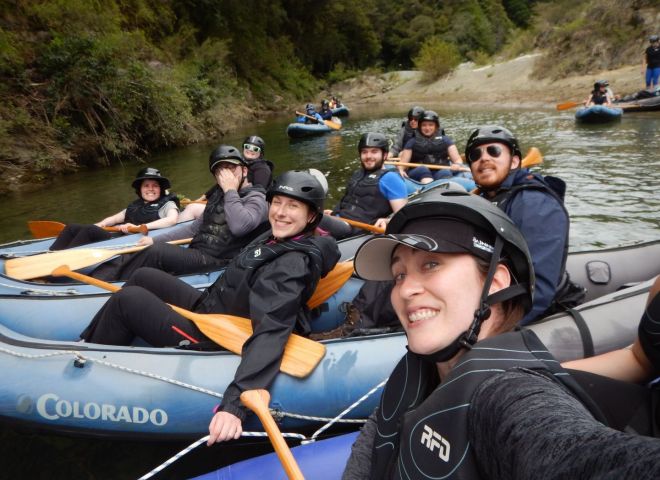 Barrel Rider River
Weta Workshop
This is the best and ONLY way for a LOtR/Hobbit fan to experience New Zealand. Julie and her team are fantastic, knowledgeable people who, you can tell, put so much time and effort into making sure your experience with them is an amazing one! You will not regret choosing them as your guides...
Stephanie B
Amazing and so well worth it! Days in a row of just being excited for something alone was something special to me but also meeting like-minded people who were so accepting and fun was fantastic! Julie James is a treasure - handles everything with grace and was just everything you want in a tour...
Tracy E
This tour changed my life, Julie and Josh were amazing tour guides, everywhere we went was stunning. I could not have asked for anything more from them. Even where there were some hiccups outside of anyone's control Julie and the team worked tirelessly to ensure we had the best experience...
Jon
This was a trip of a lifetime. I honestly couldn't imagine seeing Middle Earth any other way. Julie is amazing and truly cultivated an experience that I will treasure forever. If you're thinking about booking this trip—just do it. I promise that you will have the time of your life.
Brenna M
With Julie James as our guide (Feb. 2018) on the 14 day tour... it was excellent! She always took every effort and opportunity to see to everyone's requests. The hotels we stayed in were wonderful. The meals were delicious. But the tour itself??? Awesome!!! We had big LOTR and the Hobbit...
Katherine C
Everything about this tour was amazing! Our tour guide Julie is a true LOTR fan, and made sure everybody was looked after. The locations were well researched and meaningful. Even after the tour ended, Julie has kept in touch as we all went our separate ways and travelled home to various parts of...
Jody R
From first contact with the James family, and the Lord of the Rings-Red Carpet Tours, you are in the best of hands. You expect so much on the tour but you receive so much more. I came back from my first tour believing I'd never have a better, truly satisfying experience, and they could...
Barbara S
Just returned as part of the February 2023 Fellowship with Red Carpet Tours and it was one of the best trips of my life. I've been wanting to do this for years and was worried my expectations might be too high, but it was amazing and I wish it didn't have to end! Love the family...
Emily V
Traveling New Zealand with RCT and Julie was amazing. It was the trip of a lifetime (but I hope to do it again!). It was very well put together and we got to see such amazing sites and do so many awesome things. I can't even name what my favorite part of the whole tour was because it was...
Lynn S
My second tour through Middle Earth (New Zealand) was just as wonderful as the first, the locations you are taken to are just amazing. Best suited for people with interest in the Lord of the Rings and The Hobbit films, you make so many friends throughout your journey that you become your own...
Lisa S
View More