Edoras
This southern city is the gateway to the vast open Canterbury landscapes and a great base from which to approach Edoras and Lake-town.
Christchurch is a vibrant city, emerging from the earthquakes in new, inspiring and exciting ways. There is plenty to see and do and locals are keen to welcome visitors and show them around. This southern city is also the gateway to the vast open Canterbury landscapes and a great base from which to approach Edoras and Lake-town. On a fine day there are sweeping views across the flat Canterbury Plains to a chain of hauntingly beautiful mountains, the Southern Alps.
The mighty Alps regularly featured as Tolkein's Misty Mountains and the backdrop for mountain fortresses and mighty Middle-earthbattle scenes. Edoras, the capital of the Rohan people was built on a steeply sided rocky hillock overlooking the braided river and tussocks of the Rangitata River Valley. Located on a typical South Island high country station ringed by snowcapped mountains, Edoras is a powerful location.
Mount Sunday is a stunning site with expansive views of the Rangitata River and the surrounding mountains.
The small hill got its name because boundary riders from the high-country stations would meet here on Sundays. More recently it was the film site for Edoras in the movie The Lord of the Rings: The Two Towers. We climb this mountain with knowledgeable Lotr Guides who have great stories about all the scenes filmed in this very powerful location.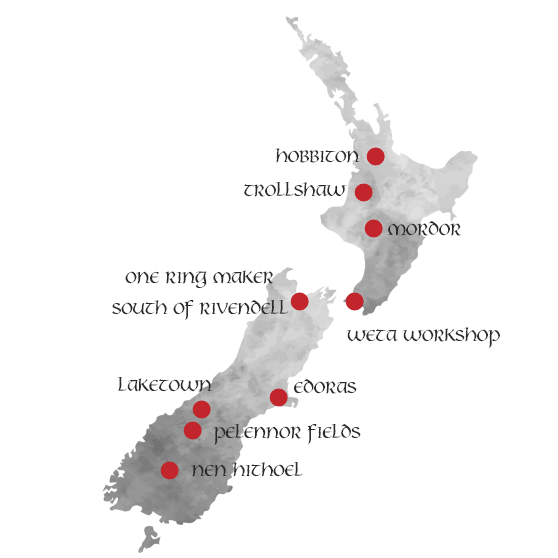 Lord of The Rings Filming Locations Visited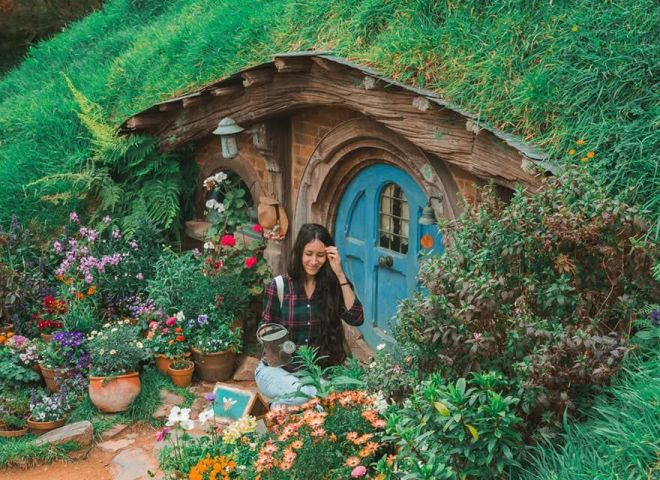 Hobbiton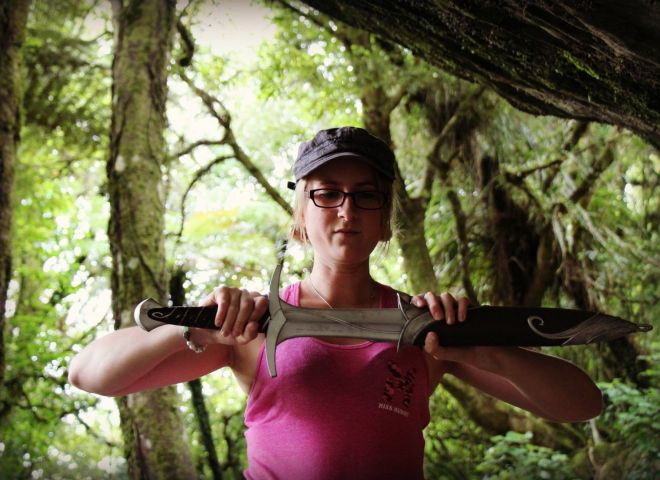 Trollshaw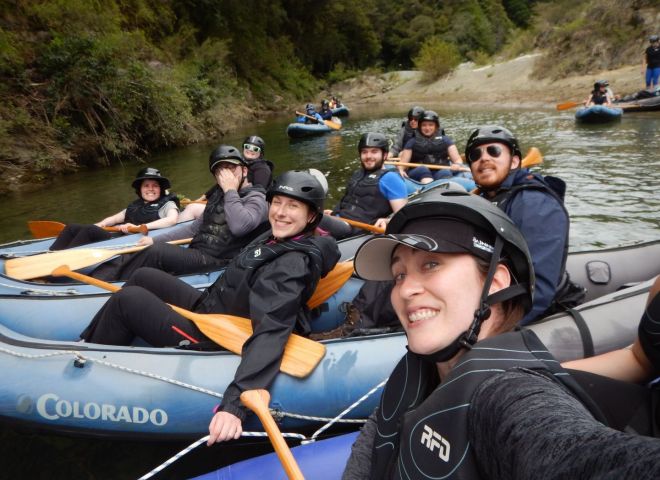 Barrel Rider River
Amazing and so well worth it! Days in a row of just being excited for something alone was something special to me but also meeting like-minded people who were so accepting and fun was fantastic! Julie James is a treasure - handles everything with grace and was just everything you want in a tour...
Tracy E
My second tour through Middle Earth (New Zealand) was just as wonderful as the first, the locations you are taken to are just amazing. Best suited for people with interest in the Lord of the Rings and The Hobbit films, you make so many friends throughout your journey that you become your own...
Lisa S
There is a reason that this company is the premier in its field. I've been home for almost a week now and I'm still struggling to comprehend how incredible my experience with Red Carpet Tours was. This was hands down one of the best things I ever have, and likely ever will do in my...
Taylor K
Just returned as part of the February 2023 Fellowship with Red Carpet Tours and it was one of the best trips of my life. I've been wanting to do this for years and was worried my expectations might be too high, but it was amazing and I wish it didn't have to end! Love the family...
Emily V
I went solo and am a bit of an introvert, but Julie and the rest of the tour members made this an unforgettable experience and made me feel right at home. This was number one on my bucket list and it exceeded my expectations across the board. If you're contemplating booking this tour, just...
Jordan M
Just concluded my third trip with Red Carpet Tours. 5 stars for the 3rd time running! Excellent planning and attention to detail by the James Family and fabulous guiding by Julie. Once again, a very lovely, friendly 'Fellowship' of travellers with a common interest. You might expect...
Sue B
Red Carpet Tours is a fabulous company - been with them 3 times. I agree with others posted here that it is the BEST way to see New Zealand, especially if you are a "Lord of the Rings" and "Hobbit" fan - and even if you're not! From all the Magnificent New Zealand...
John N
Everything about this tour was amazing! Our tour guide Julie is a true LOTR fan, and made sure everybody was looked after. The locations were well researched and meaningful. Even after the tour ended, Julie has kept in touch as we all went our separate ways and travelled home to various parts of...
Jody R
With Julie James as our guide (Feb. 2018) on the 14 day tour... it was excellent! She always took every effort and opportunity to see to everyone's requests. The hotels we stayed in were wonderful. The meals were delicious. But the tour itself??? Awesome!!! We had big LOTR and the Hobbit...
Katherine C
I don't have enough good things to say about this incredible experience. Our guide Julie is so knowledgeable and fun about everything LOTR AND New Zealand in general! My husband and I went for our belated honeymoon and I would do it all again in a heartbeat. You're fed like Hobbits...
Taylor & Nick L
View More