Pelennor Fields
Twizel was purpose-built in the 1960s to provide a home for workers involved with the Upper Waitaki Power Scheme. Today it is a well-positioned base for mountain climbing, kayaking, mountain biking, skiing, horse trekking. .
The town of Twizel was purpose-built in the 1960s to provide a home for workers involved with the Upper Waitaki Power Scheme. Today it is a well-positioned base for mountain climbing, kayaking, mountain biking, skiing, horse trekking and hiking.
The peaks and trails of Mount Cook National Park are just up the road. You can fish for salmon and trout in the local rivers, canals and lakes. If you don't have any luck, call into the salmon farm and buy a fish - fresh or smoked. In summer Twizel's population more than trebles, as holiday houses and camp grounds fill to capacity.
The filming location is on a private sheep station, of which Red Carpet Tours has exclusive entry.
The remote, vast grasslands, and forests, stunning snowcapped mountains and clear blue, often dramatic skies make Ben Ohau a perfect backdrop for film locations. Close proximity to Twizel township and the main state highway mean locations are accessible with cafes, accomodation and resources close by.
Ben Ohau Station played host to the largest scene in The Return Of The King, The Battle Of Pelennor Fields in Tolkien's epic trilogy THE LORD OF THE RINGS. In the Spring of 2000 and boasting the biggest day of filming with over 1000 cast and crew and over 280 horses on site; Director Peter Jackson staged the huge climactic battle in the War of the Ring where Sauron's Orc armies clashed with the men of Rohan and Gondor. Other scenes filmed on site include The Fall of Osgiliath and The Sacrifice of Faramir, The Ride of The Rohirrim, The Nazgul and his Prey, The Sheildmaiden of Rohan, The Battle Of Pelennor Fields and The Victory of Minus Tirith.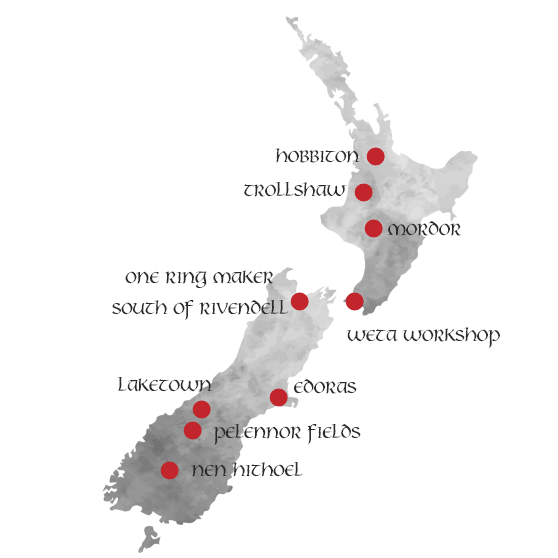 Lord of The Rings Filming Locations Visited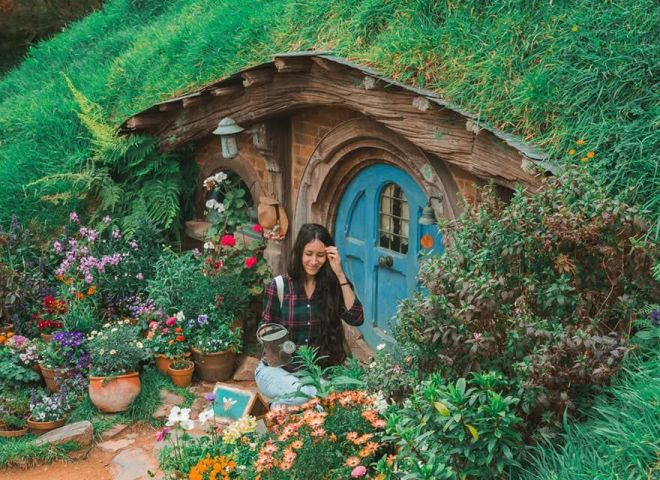 Hobbiton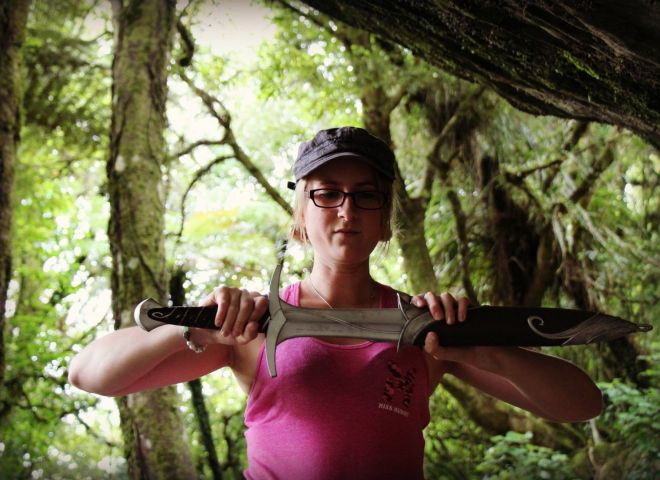 Trollshaw
Mordor
Traveling New Zealand with RCT and Julie was amazing. It was the trip of a lifetime (but I hope to do it again!). It was very well put together and we got to see such amazing sites and do so many awesome things. I can't even name what my favorite part of the whole tour was because it was...
Lynn S
From first contact with the James family, and the Lord of the Rings-Red Carpet Tours, you are in the best of hands. You expect so much on the tour but you receive so much more. I came back from my first tour believing I'd never have a better, truly satisfying experience, and they could...
Barbara S
This was a trip of a lifetime. I honestly couldn't imagine seeing Middle Earth any other way. Julie is amazing and truly cultivated an experience that I will treasure forever. If you're thinking about booking this trip—just do it. I promise that you will have the time of your life.
Brenna M
Red Carpet Tours is a fabulous company - been with them 3 times. I agree with others posted here that it is the BEST way to see New Zealand, especially if you are a "Lord of the Rings" and "Hobbit" fan - and even if you're not! From all the Magnificent New Zealand...
John N
I went solo and am a bit of an introvert, but Julie and the rest of the tour members made this an unforgettable experience and made me feel right at home. This was number one on my bucket list and it exceeded my expectations across the board. If you're contemplating booking this tour, just...
Jordan M
There is a reason that this company is the premier in its field. I've been home for almost a week now and I'm still struggling to comprehend how incredible my experience with Red Carpet Tours was. This was hands down one of the best things I ever have, and likely ever will do in my...
Taylor K
With Julie James as our guide (Feb. 2018) on the 14 day tour... it was excellent! She always took every effort and opportunity to see to everyone's requests. The hotels we stayed in were wonderful. The meals were delicious. But the tour itself??? Awesome!!! We had big LOTR and the Hobbit...
Katherine C
I don't have enough good things to say about this incredible experience. Our guide Julie is so knowledgeable and fun about everything LOTR AND New Zealand in general! My husband and I went for our belated honeymoon and I would do it all again in a heartbeat. You're fed like Hobbits...
Taylor & Nick L
This is the best and ONLY way for a LOtR/Hobbit fan to experience New Zealand. Julie and her team are fantastic, knowledgeable people who, you can tell, put so much time and effort into making sure your experience with them is an amazing one! You will not regret choosing them as your guides...
Stephanie B
Everything about this tour was amazing! Our tour guide Julie is a true LOTR fan, and made sure everybody was looked after. The locations were well researched and meaningful. Even after the tour ended, Julie has kept in touch as we all went our separate ways and travelled home to various parts of...
Jody R
View More