Monthly Archives: January 2019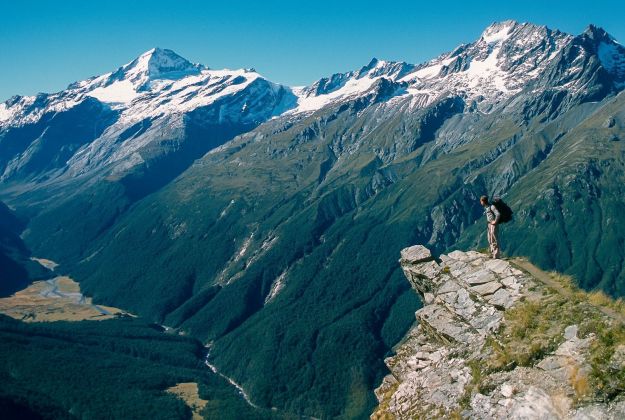 Come explore the magnificence of Middle-Earth with our two new and exciting 12 Day Lord of the Rings Tours on offer for 2019
I don't have enough good things to say about this incredible experience. Our guide Julie is so knowledgeable and fun about everything LOTR AND New Zealand in general! My husband and I went for our belated honeymoon and I would do it all again in a heartbeat. You're fed like Hobbits...
Taylor & Nick L
Just concluded my third trip with Red Carpet Tours. 5 stars for the 3rd time running! Excellent planning and attention to detail by the James Family and fabulous guiding by Julie. Once again, a very lovely, friendly 'Fellowship' of travellers with a common interest. You might expect...
Sue B
Red Carpet Tours is a fabulous company - been with them 3 times. I agree with others posted here that it is the BEST way to see New Zealand, especially if you are a "Lord of the Rings" and "Hobbit" fan - and even if you're not! From all the Magnificent New Zealand...
John N
From first contact with the James family, and the Lord of the Rings-Red Carpet Tours, you are in the best of hands. You expect so much on the tour but you receive so much more. I came back from my first tour believing I'd never have a better, truly satisfying experience, and they could...
Barbara S
My second tour through Middle Earth (New Zealand) was just as wonderful as the first, the locations you are taken to are just amazing. Best suited for people with interest in the Lord of the Rings and The Hobbit films, you make so many friends throughout your journey that you become your own...
Lisa S
This was a trip of a lifetime. I honestly couldn't imagine seeing Middle Earth any other way. Julie is amazing and truly cultivated an experience that I will treasure forever. If you're thinking about booking this trip—just do it. I promise that you will have the time of your life.
Brenna M
This is the best and ONLY way for a LOtR/Hobbit fan to experience New Zealand. Julie and her team are fantastic, knowledgeable people who, you can tell, put so much time and effort into making sure your experience with them is an amazing one! You will not regret choosing them as your guides...
Stephanie B
Everything about this tour was amazing! Our tour guide Julie is a true LOTR fan, and made sure everybody was looked after. The locations were well researched and meaningful. Even after the tour ended, Julie has kept in touch as we all went our separate ways and travelled home to various parts of...
Jody R
There is a reason that this company is the premier in its field. I've been home for almost a week now and I'm still struggling to comprehend how incredible my experience with Red Carpet Tours was. This was hands down one of the best things I ever have, and likely ever will do in my...
Taylor K
Traveling New Zealand with RCT and Julie was amazing. It was the trip of a lifetime (but I hope to do it again!). It was very well put together and we got to see such amazing sites and do so many awesome things. I can't even name what my favorite part of the whole tour was because it was...
Lynn S
View More