Blog
I have had the pleasure of interviewing Reece Dixon of Jack Gohan Designs, an awesome Weta Workshop Artist and Tour Guide. I have known Reece for 6 years now and am continuously amazed with his talent and his passion for Lord of Rings and The Hobbit
Artists of Film
Artists of Film - a blog series.
I have had the pleasure of interviewing Reece Dixon of Jack Gohan Designs, an awesome Weta Workshop Artist and Tour Guide. I have known Reece for 6 years now and am continuously amazed with his talented jewellery creations and his passion for Lord of the Rings, The Hobbit and his own personal design artwork! Many of our Tour passengers get to meet Reece and have the opportunity to purchase his bespoke pieces of Middle earth jewellery. He is also an expert in the designing and making of chainmail. Here is our conversation for you to enjoy!
Julie: "What films have you worked on in the past?"
Reece: "I'm credited with working on all three hobbit films as a workshop technician and armour maker. I have been in 3 TV commercials and one up and coming film as an actor ;) "
Julie: "What have been some of your favourite experiences working on films and which ones?"
Reece: "Meeting everyone, learning from people like Darin Gordine and Matt Appleton and Peter Lyon who are armour and weapon making wise like Rodan, Da Vinci and Rembrandt. That's the best part, geeking out over things with Adam Savage. sharing the love."
Julie: "What is your favourite piece of artwork, costuming, or prosthetics?"
Reece: "My favourite prop is 100% Han Solos blaster from the original 77 film. Me and my buddy Zac Johnson made a mould and cast one for ourselves and they are just so freaking cool. Iconic pieces of cinema."
Julie: "What are you currently working on?"
Reece: "Currently I'm slowly getting my forge set up, and redoing my Chainmail shirt. I have also been making armour and costume for Sylvanian family toys. Which is fiddly but super fun, Those are for sale btw, Each one's unique and handmade, tiny steel swords and everything! "
Julie: "What is the next film coming out the you are most looking forward to see?"
Reece: "I'm super keen to see the new Ghostbusters. With Finn Wolfhart, it reminds me of super8 or stranger things... I mean I lived the 80s lol so its nostalgic I guess"
Julie: "How long have you worked for Weta Workshop and in what departments?"
Reece: "Been associated with Weta for almost ten years now in technician, jewellery supplier, and tourism department."
Julie: "If people would like to check out your work or buy any of your artwork how do they contact you? "
Reece: "Instagram is the best place @jackgohandesign or via Facebook. Also starting streaming on twitch and YouTube making things, going on adventures, playing games. A lot of jewellery available atm tho. and I love commissions. Working in Steel, copper anodized aluminium brass sterling silver.... everything lol "
Julie: "One final question, what are your thoughts and things you are hoping to see on the new Lord of the Rings TV series being filmed in New Zealand?"
Reece: "I hope to see good chainmail and prosthetics !"
Julie: "Me Too!"
Thank you for your time Reece, I'll watch your budding career with great interest.
All the very best, see you soon with another Fellowship.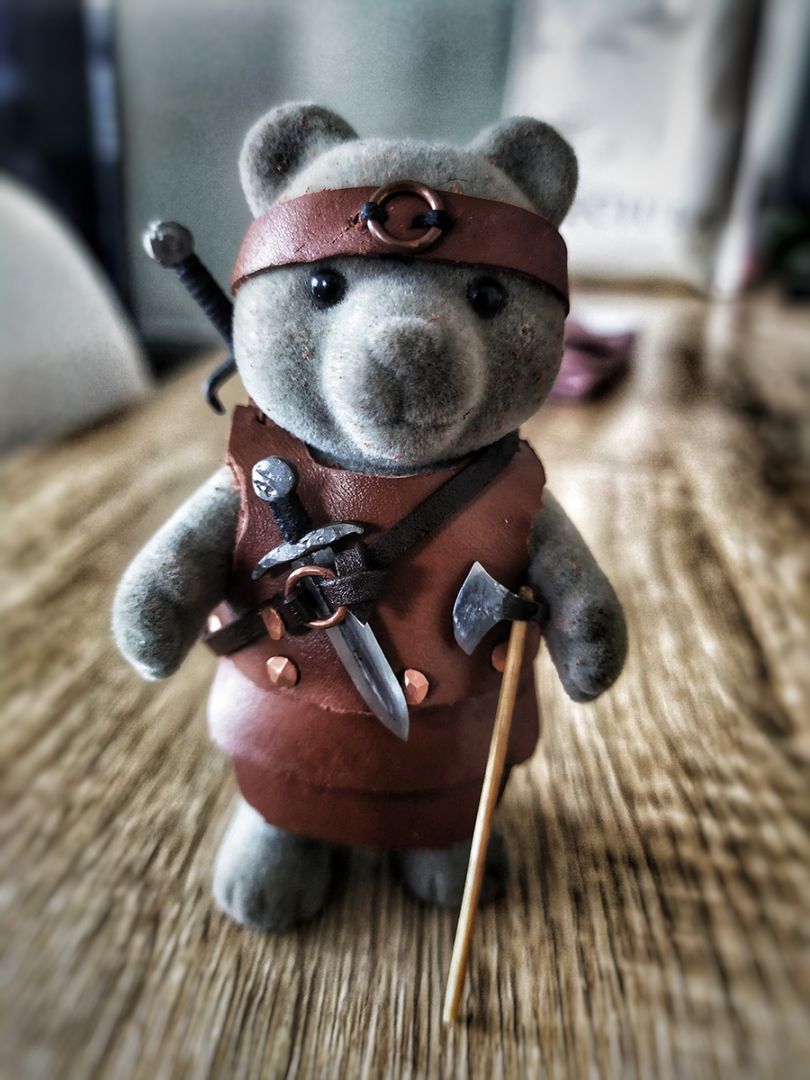 This is the best and ONLY way for a LOtR/Hobbit fan to experience New Zealand. Julie and her team are fantastic, knowledgeable people who, you can tell, put so much time and effort into making sure your experience with them is an amazing one! You will not regret choosing them as your guides...
Stephanie B
Traveling New Zealand with RCT and Julie was amazing. It was the trip of a lifetime (but I hope to do it again!). It was very well put together and we got to see such amazing sites and do so many awesome things. I can't even name what my favorite part of the whole tour was because it was...
Lynn S
Just concluded my third trip with Red Carpet Tours. 5 stars for the 3rd time running! Excellent planning and attention to detail by the James Family and fabulous guiding by Julie. Once again, a very lovely, friendly 'Fellowship' of travellers with a common interest. You might expect...
Sue B
Everything about this tour was amazing! Our tour guide Julie is a true LOTR fan, and made sure everybody was looked after. The locations were well researched and meaningful. Even after the tour ended, Julie has kept in touch as we all went our separate ways and travelled home to various parts of...
Jody R
My second tour through Middle Earth (New Zealand) was just as wonderful as the first, the locations you are taken to are just amazing. Best suited for people with interest in the Lord of the Rings and The Hobbit films, you make so many friends throughout your journey that you become your own...
Lisa S
There is a reason that this company is the premier in its field. I've been home for almost a week now and I'm still struggling to comprehend how incredible my experience with Red Carpet Tours was. This was hands down one of the best things I ever have, and likely ever will do in my...
Taylor K
I don't have enough good things to say about this incredible experience. Our guide Julie is so knowledgeable and fun about everything LOTR AND New Zealand in general! My husband and I went for our belated honeymoon and I would do it all again in a heartbeat. You're fed like Hobbits...
Taylor & Nick L
This was a trip of a lifetime. I honestly couldn't imagine seeing Middle Earth any other way. Julie is amazing and truly cultivated an experience that I will treasure forever. If you're thinking about booking this trip—just do it. I promise that you will have the time of your life.
Brenna M
With Julie James as our guide (Feb. 2018) on the 14 day tour... it was excellent! She always took every effort and opportunity to see to everyone's requests. The hotels we stayed in were wonderful. The meals were delicious. But the tour itself??? Awesome!!! We had big LOTR and the Hobbit...
Katherine C
Red Carpet Tours is a fabulous company - been with them 3 times. I agree with others posted here that it is the BEST way to see New Zealand, especially if you are a "Lord of the Rings" and "Hobbit" fan - and even if you're not! From all the Magnificent New Zealand...
John N
View More