Blog
As the world adjusts to the new normal we want to keep you all updated as we get through this together, so here is what you need to know about Middle-earth™
Getting used to the new normal
New Zealand is doing very well in our efforts to eliminate Covid-19, we have been in a 5 week nationwide lockdown in an effort to stop the virus from spreading uncontrollably. We are seeing very positive results from the actions we took early on as a country and are now moving from Level 4 down to level 3 on our alert system. Our country will stay at level 3 for the next 2 weeks and if this goes well we will then move down to level 2. Here at Red Carpet Tours we can operate when we reach Level 1 or less.
Our ability to guide fellowships through Middle-earth will depend on the worlds borders opening again and/or a vaccine being successfully implemented. The positives to this mean that when we are able to fly again there will be many great airfare rates as the world's airlines will be encouraging us to travel once more!
Luckily for us, our Lord of the Rings locations are in remote areas and on private property, so apart from our visit to Hobbiton we are mostly the only ones around as we travel. Red Carpet Tours also has our custom Weta Workshop experiences and special guest presentations away from the general public in private rooms.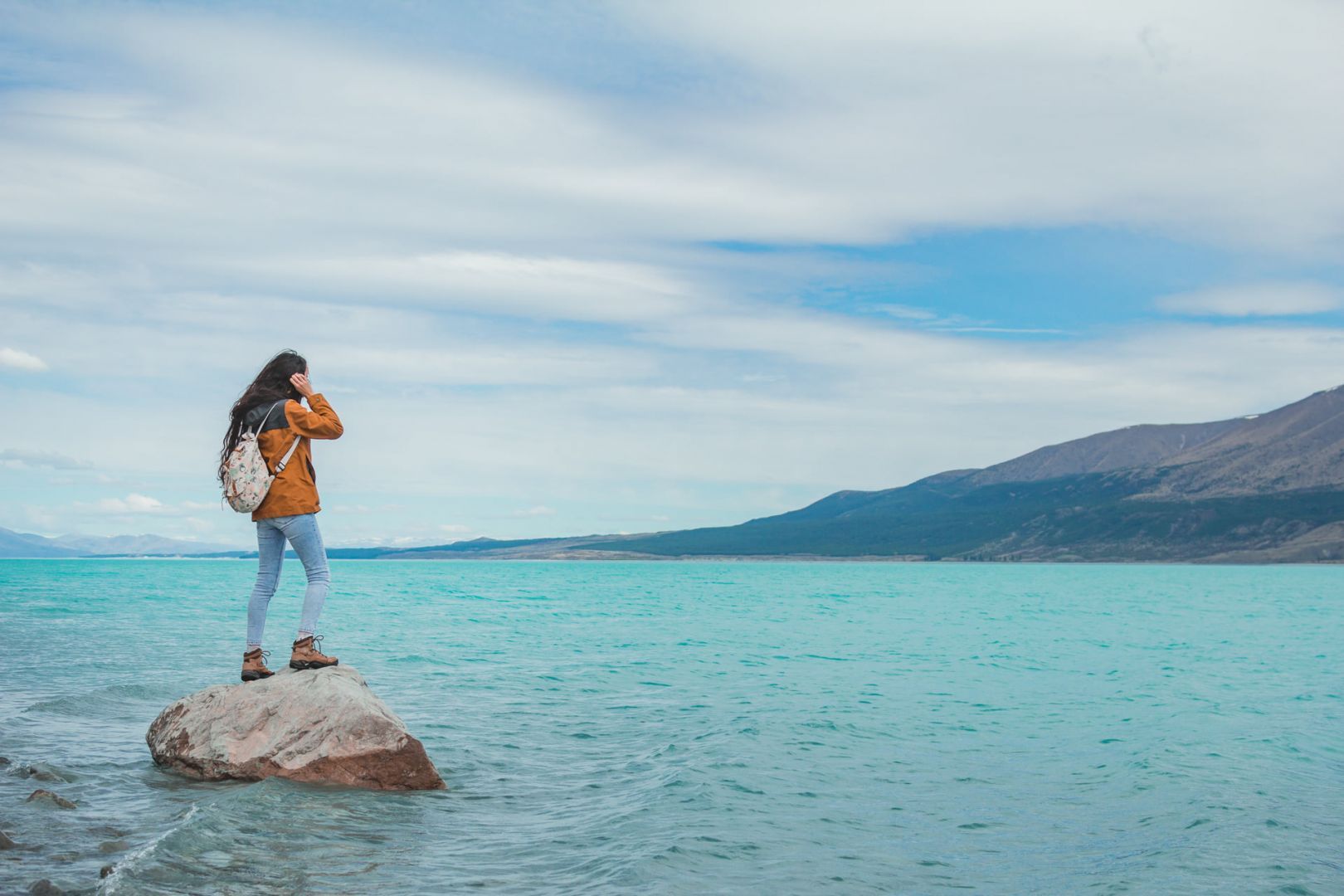 We are currently working on planned spacing, hygiene and wellness models to make our passengers feel at ease when we can resume again. We have a brand new website being launched this May that will give our company a fresh look! Due to high demand we are also developing a new Tour travel journal available to compliment your daily experiences on Tour. But most importantly we are in the process of adding a brand new Weta Workshop experience to all our tours never done before!
Please be assured that if you do need to transfer your booking to a future month due to Covid-19 or family matters, we are happy to do so. We will honor your payment with us and work with you to find another tour month that suits.
Our mission is to give you the best Lord of the Rings Tour experience and memories that last a lifetime.Here are some recent reviews of our Tours to remind you why you have made a good choice to travel with us:
Sue B

Just concluded my third trip with Red Carpet Tours. 5 stars for the 3rd time running! Excellent planning and attention to detail by the James Family and fabulous guiding by Julie. Once again, a very lovely, friendly 'Fellowship' of travellers with a common interest. You might expect 'nerdy' but not at all and this tour is just as suitable for non-Tolkien partners or anyone who wants to see the very best of NZ's scenery including amazing locations that the other tours miss. Of course, there's absolutely no shortage of the movie filming locations some of which are on private land so have exclusive access to RCT. All 3 of my tours have included some single travellers like myself and I've made long term friends along the way. Comfortable coaches with WiFi, excellent hotels and a wide selection of additional excursions if required. I really can't recommend highly enough...three trips must testify to that!
Lynn S

Traveling New Zealand with RCT and Julie was amazing. It was the trip of a lifetime (but I hope to do it again!). It was very well put together and we got to see such amazing sites and do so many awesome things. I can't even name what my favorite part of the whole tour was because it was all just so magical! I didn't want to leave. Highly, highly recommended.
Taylor K

There is a reason that this company is the premier in its field. I've been home for almost a week now and I'm still struggling to comprehend how incredible my experience with Red Carpet Tours was. This was hands down one of the best things I ever have, and likely ever will do in my life. The experiences I had, the things I saw and the people I met and am now so lucky to call lifelong friends are beyond words. Julie is the most incredible guide to Middle Earth with such a wealth of knowledge and a passion for Tolkien that you feel as though you have stepped into the world itself. I can't wait to go back one day. You will not regret this tour.
From the team at Red Carpet Tours, keep well, stay safe and we cant wait to have you here in Middle-earth soon!
From first contact with the James family, and the Lord of the Rings-Red Carpet Tours, you are in the best of hands. You expect so much on the tour but you receive so much more. I came back from my first tour believing I'd never have a better, truly satisfying experience, and they could...
Barbara S
Traveling New Zealand with RCT and Julie was amazing. It was the trip of a lifetime (but I hope to do it again!). It was very well put together and we got to see such amazing sites and do so many awesome things. I can't even name what my favorite part of the whole tour was because it was...
Lynn S
This is the best and ONLY way for a LOtR/Hobbit fan to experience New Zealand. Julie and her team are fantastic, knowledgeable people who, you can tell, put so much time and effort into making sure your experience with them is an amazing one! You will not regret choosing them as your guides...
Stephanie B
With Julie James as our guide (Feb. 2018) on the 14 day tour... it was excellent! She always took every effort and opportunity to see to everyone's requests. The hotels we stayed in were wonderful. The meals were delicious. But the tour itself??? Awesome!!! We had big LOTR and the Hobbit...
Katherine C
I don't have enough good things to say about this incredible experience. Our guide Julie is so knowledgeable and fun about everything LOTR AND New Zealand in general! My husband and I went for our belated honeymoon and I would do it all again in a heartbeat. You're fed like Hobbits...
Taylor & Nick L
I went solo and am a bit of an introvert, but Julie and the rest of the tour members made this an unforgettable experience and made me feel right at home. This was number one on my bucket list and it exceeded my expectations across the board. If you're contemplating booking this tour, just...
Jordan M
This was a trip of a lifetime. I honestly couldn't imagine seeing Middle Earth any other way. Julie is amazing and truly cultivated an experience that I will treasure forever. If you're thinking about booking this trip—just do it. I promise that you will have the time of your life.
Brenna M
My second tour through Middle Earth (New Zealand) was just as wonderful as the first, the locations you are taken to are just amazing. Best suited for people with interest in the Lord of the Rings and The Hobbit films, you make so many friends throughout your journey that you become your own...
Lisa S
Red Carpet Tours is a fabulous company - been with them 3 times. I agree with others posted here that it is the BEST way to see New Zealand, especially if you are a "Lord of the Rings" and "Hobbit" fan - and even if you're not! From all the Magnificent New Zealand...
John N
Everything about this tour was amazing! Our tour guide Julie is a true LOTR fan, and made sure everybody was looked after. The locations were well researched and meaningful. Even after the tour ended, Julie has kept in touch as we all went our separate ways and travelled home to various parts of...
Jody R
View More