Blog
Hobbiton is currently building a very exciting and long-anticipated attraction in The Shire! As of this December, a new Hobbit hole interior will be a part of our tour through Hobbiton, which will transport you into the heart of Tolkien's world.
Step Inside The First Ever Hobbit Hole Interior this December!
Hobbiton is currently building a very exciting and long-anticipated attraction in The Shire! As of this December, a new Hobbit hole interior will be a part of our tour through Hobbiton, which will transport you into the heart of Tolkien's world.
Hobbiton already captivates our imagination on our monthly tours to the Shire, with its rolling hills, vibrant gardens, and of course, the iconic Hobbit holes from all the movies. However, this development will bring a whole new level of immersion! Until now, our tour of Hobbiton primarily focused on the exteriors of Hobbit Holes, which beautifully represent the homes of beloved characters like Bilbo, Frodo, Sam and Rosie. The new development takes the magic a step further by offering a glimpse into the enchanting interiors in which these characters live.
What can we expect?
The concept design for the artwork of the new Hobbit hole interior came from Lord of the Rings artists Alan Lee and John Howe. The interior will be built by Weta Workshop so we can expect the new interior design will showcase the utmost attention to detail, drawing inspiration from Tolkien's descriptions and the visual aesthetics of the films. Each Hobbit hole has been meticulously crafted to create an authentic and immersive experience for us fans.
Every Hobbit hole boasts its own unique character and style so we are sure the interior decor will be no exception. As you step inside, you'll be greeted by the inviting warmth and coziness that Hobbits are known for. The interior will feature a combination of rustic elements, such as exposed beams, stone walls, and wooden furnishings. Soft lighting and flickering fireplaces will create a magical ambience, evoking a sense of homeliness that will make you want to curl up with a good book. The attention to detail in Hobbiton is extraordinary, with tiny trinkets and personal belongings placed in each dwelling, giving fans a glimpse into the lives and personalities of our beloved Hobbit characters.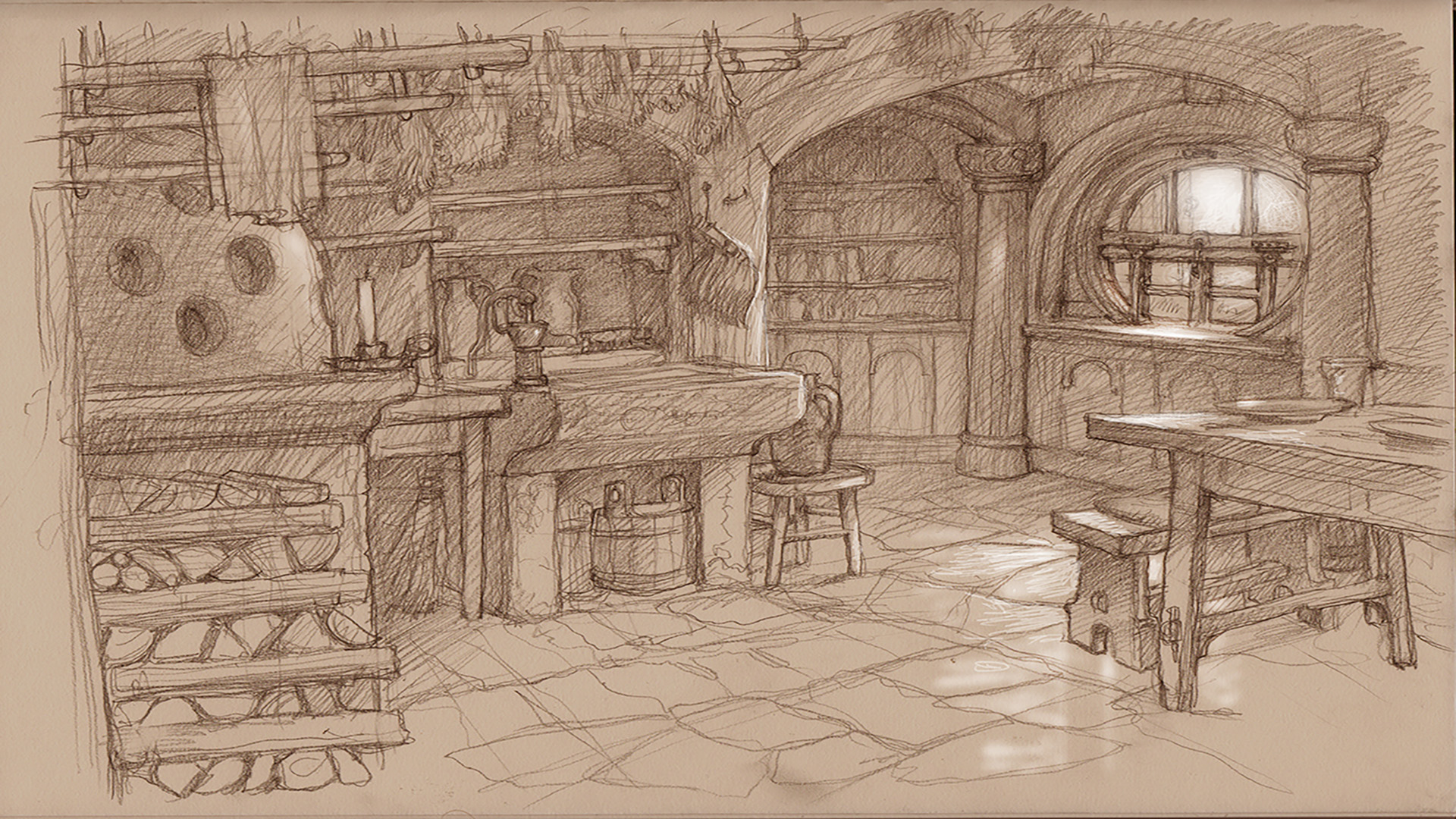 Our predictions:
As food is such a central aspect of Hobbit culture, we expect the new interior experience will highlight this and showcase a Hobbit's love for hearty meals and fine beverages. Reportedly, fans will even get to explore the fully equipped kitchen inside the new Hobbit Hole, complete with stone ovens and copper pots, where Hobbits would prepare their delicious feasts. So we are hopeful this will be a central part of the design and experience.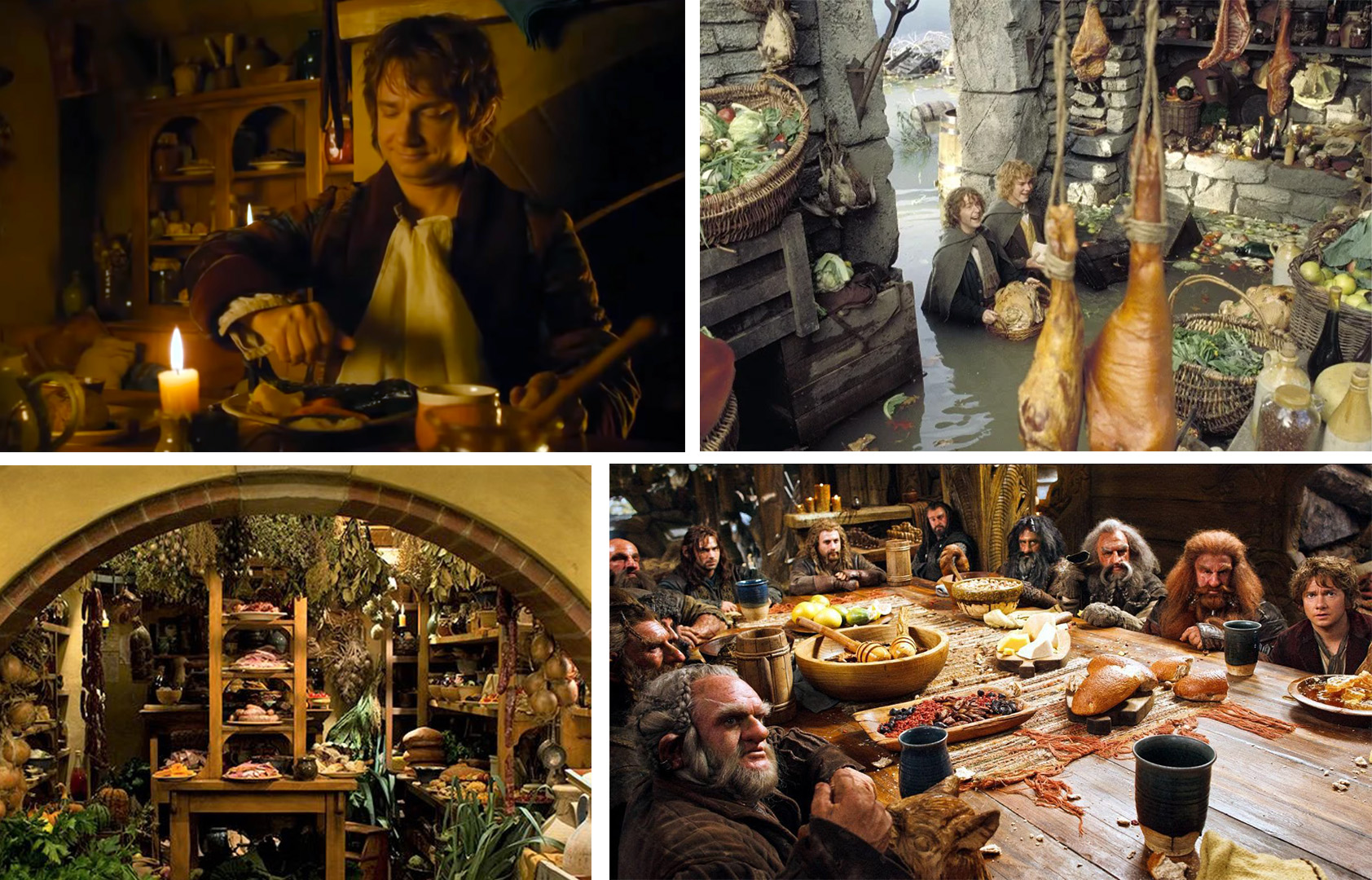 So what are you waiting for??
Pack your bags and get ready to go on an adventure with us in December 2023, or any tour in 2024, 2025 or beyond to experience this new immersive experience in the magical Shire!
Just returned as part of the February 2023 Fellowship with Red Carpet Tours and it was one of the best trips of my life. I've been wanting to do this for years and was worried my expectations might be too high, but it was amazing and I wish it didn't have to end! Love the family...
Emily V
Just concluded my third trip with Red Carpet Tours. 5 stars for the 3rd time running! Excellent planning and attention to detail by the James Family and fabulous guiding by Julie. Once again, a very lovely, friendly 'Fellowship' of travellers with a common interest. You might expect...
Sue B
Everything about this tour was amazing! Our tour guide Julie is a true LOTR fan, and made sure everybody was looked after. The locations were well researched and meaningful. Even after the tour ended, Julie has kept in touch as we all went our separate ways and travelled home to various parts of...
Jody R
Traveling New Zealand with RCT and Julie was amazing. It was the trip of a lifetime (but I hope to do it again!). It was very well put together and we got to see such amazing sites and do so many awesome things. I can't even name what my favorite part of the whole tour was because it was...
Lynn S
I went solo and am a bit of an introvert, but Julie and the rest of the tour members made this an unforgettable experience and made me feel right at home. This was number one on my bucket list and it exceeded my expectations across the board. If you're contemplating booking this tour, just...
Jordan M
This tour changed my life, Julie and Josh were amazing tour guides, everywhere we went was stunning. I could not have asked for anything more from them. Even where there were some hiccups outside of anyone's control Julie and the team worked tirelessly to ensure we had the best experience...
Jon
My second tour through Middle Earth (New Zealand) was just as wonderful as the first, the locations you are taken to are just amazing. Best suited for people with interest in the Lord of the Rings and The Hobbit films, you make so many friends throughout your journey that you become your own...
Lisa S
I don't have enough good things to say about this incredible experience. Our guide Julie is so knowledgeable and fun about everything LOTR AND New Zealand in general! My husband and I went for our belated honeymoon and I would do it all again in a heartbeat. You're fed like Hobbits...
Taylor & Nick L
This was a trip of a lifetime. I honestly couldn't imagine seeing Middle Earth any other way. Julie is amazing and truly cultivated an experience that I will treasure forever. If you're thinking about booking this trip—just do it. I promise that you will have the time of your life.
Brenna M
From first contact with the James family, and the Lord of the Rings-Red Carpet Tours, you are in the best of hands. You expect so much on the tour but you receive so much more. I came back from my first tour believing I'd never have a better, truly satisfying experience, and they could...
Barbara S
View More